Looking for the "Perfect Gift" for that "Special" someone? Look no further. If that special someone loves coffee or hot chocolate,
Snouts
may be just the gift.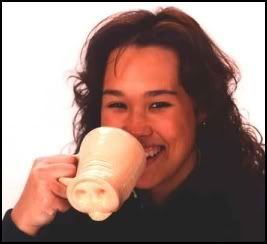 Imagine the odd looks you'll receive when you place our "Pig Snout" mug up to your face to take a drink!

They're durable, inexpensive and fun for everyone. They're made of quality ceramic, hold 12 fluid ounces, are about 4 inches tall and have a peach colored semi-transparent glaze. The mugs are microwave and dishwasher safe.

Each mug is crafted to make sure your special one feels like the "Hog of the House".

Great gift for those you like and folks you don't!!!!
Signing Off. Until next time, I'll see ya on the Blog! drh.