Circles In The Sand
As opposed to Crop Circles:
Cropless Crop Circles
.
A group of folks have been working these geometric shapes in the sandy beaches of San Francisco's tide flats at low tide.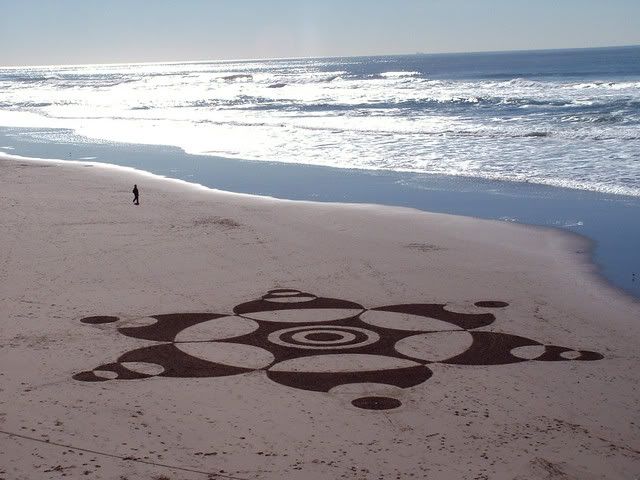 (Via
J-Walk
)
Signing Off. Until next time, I'll see ya on the Blog! drh.